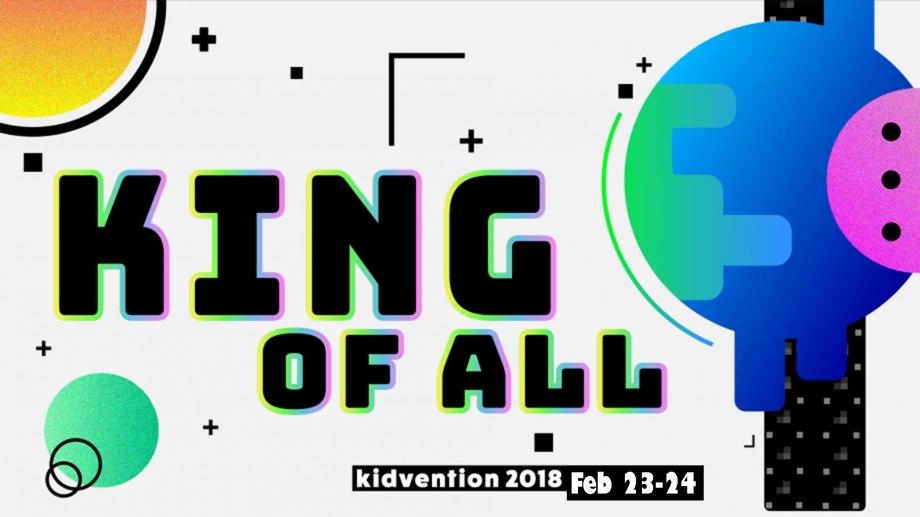 REGISTER HERE!

Kidvention is a one-of-a-kind experience where kids
will experience God in an unforgettable way!
Kidvention is a weekend created just for kids! From kindergarten - 6th grade, kids come from all over the state of Arizona to participate in an outrageously fun, life-changing weekend! For kids, Kidvention is all about experiencing powerful worship and encountering God on their level. For parents, Kidvention is an opportunity to invest in the spiritual development of their child. For pastors, Kidvention is a weekend focused on ministering to kids in a special and distraction free environment.
Kidvention sessions are high energy and filled with dynamic worship and challenging, yet age-appropriate, messages.

Kidvention 2018: February 23rd - 24th
Location: Without Walls Church - 1303 S Lindsay Rd - Mesa, AZ 85204-6228
Additional Details
* Dinner on Friday is provided. Dinner will include pizza, snack and a drink.
*Breakfast is provided on Saturday and will include pastries, yogurt, fruit and juice.
* Snacks will be available for purchase during the After Party.
* Glow products and other merchandise will be available for purchase throughout the event.
Schedule (Subject to Change)
Friday
5:15pm - Meet at Life Community
6:00pm - Dinner
7:00pm - Kidvention Session 1
8:30pm - 10:00pm - After Party
10:00pm- Head to Life Community to sleep
Saturday
7:30am- Wake Up
8:00am- Breakfast at Life Community
8:30am- Head to Kidvention
9:00am - Kidvention Session 2
9:45am - Serve Project
11:00am - Kidvention Session 3
12:30pm - Go Home


REGISTER HERE!